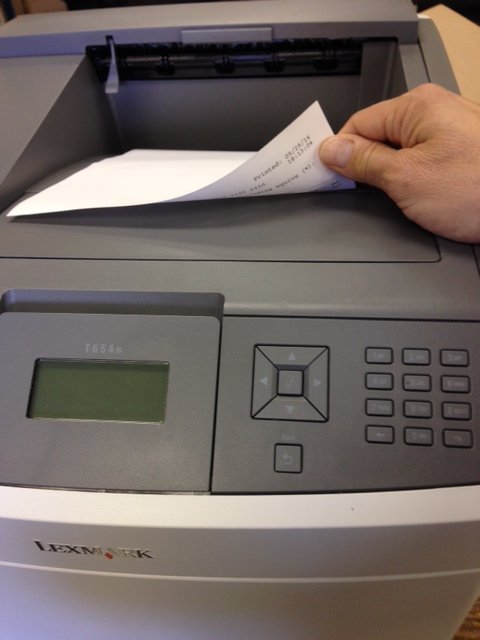 We offer new and remanufactured printers, tested to deliver the output needed for pharmacy label applications. The Lexmark MS710 and MS711 are the most current model printers for special label stock media.
Our FRN, Factory ReNewed, printers have been rebuilt with all OEM maintenance kits and offer the best pricing to expand your fleet. These FRN models are tested to meet the demands when printing on dual web labels, integrated labels, polyester labels and vinyl labels within Lexmark's specifications.  We offer the T650n, T654n, T640n, T642n, T644n, T630n and T630n all in the FRN version.
We also offer add-on options, supplies and maintenance kits. All of our pharmacy printer's maintenance kits have video installation instructions to make service quick and easy.
Visit our site for more details on this entire product line or call us at 1-800-570-4533.